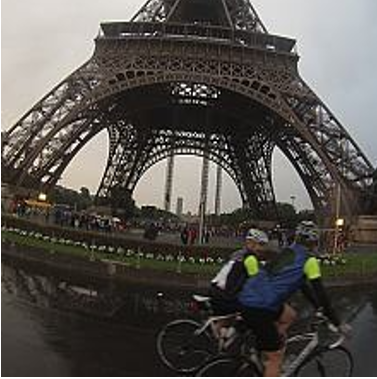 Q8Aviation and Q8Oils team up for charity
Colleagues from Q8Aviation and Q8Oils are joining forces for a 350 kilometre cycle ride from Antwerp to Woking to raise funds for charity.
The 20-strong team will set out from Q8Oils' blending plant in Antwerp on 3rd July to cover the 130 kilometres to the Hook of Holland. In the UK, the route will stretch from Harwich via St Albans to Woking, and on the final 70 kilometre leg the team will be joined by more colleagues, both past and present.
The journey will also celebrate the memory of Benon Banya, a former senior IT analyst at Q8Aviation, who tragically died while climbing Kilimanjaro for charity in 2013. Benon was a keen cyclist and his many fund-raising activities included a Paris to London bike ride. The inaugural "Benon Ride" took place last year, when a team from Q8Aviation rode from Paris to Woking. It was so successful that it was decided to try an even bigger challenge this year.
Martin Stanley, HR manager at Q8Aviation and this year's event organiser, says: 'Many people in Q8Aviation and Q8Oils raise funds for a range of charities throughout the year. By working together we'll have the added benefit of strengthening our team while benefitting some very worthwhile causes – and having a lot of fun at the same time!'
The team are inviting anyone from Q8's extended family – colleagues, customers and suppliers – to help with sponsorship for the event. Participants are welcome to support a charity of their choice, or Benon's chosen charity, Survivors' Fund (SURF), which helps survivors of the Rwandan genocide.
To donate, please follow the link below: –