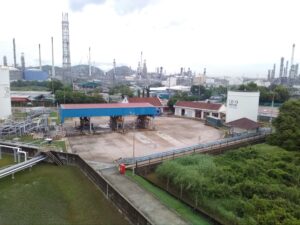 Q8Aviation capitalises on aviation growth in Thailand
Q8Aviation is one of the largest suppliers of jet fuel in Thailand. Our businesses are growing strongly and the main increase is through aviation fuel supply.
As part of our wider long-term strategy to develop business in Asia Pacific, Q8Aviation has also recently started marketing at Phnom Penh International Airport in Cambodia and is actively seeking other opportunities to move into new countries in the region.
Q8Aviation has recently appointed Kritsada Hussarungsri as Director and Country Manager Thailand. Based in Sriracha, he reports to Riccardo Squitieri, Operations Manager at Q8Aviation's UK head office.
Kritsada holds a degree in environmental engineering and has more than 18 years' experience in operational and supply chain management in the oil, gas and petrochemical industry. He joins from ExxonMobil where he latterly led the credit team supporting the company's businesses in Asia Pacific.
In his new role, he will manage Q8Aviation's operations at 15 international and regional airports across Thailand, including Bangkok, Chiang Mai and Phuket, as well as the fuel storage facility at Chonburi Terminal.